Our History
Illuminating the Future by Honoring the Past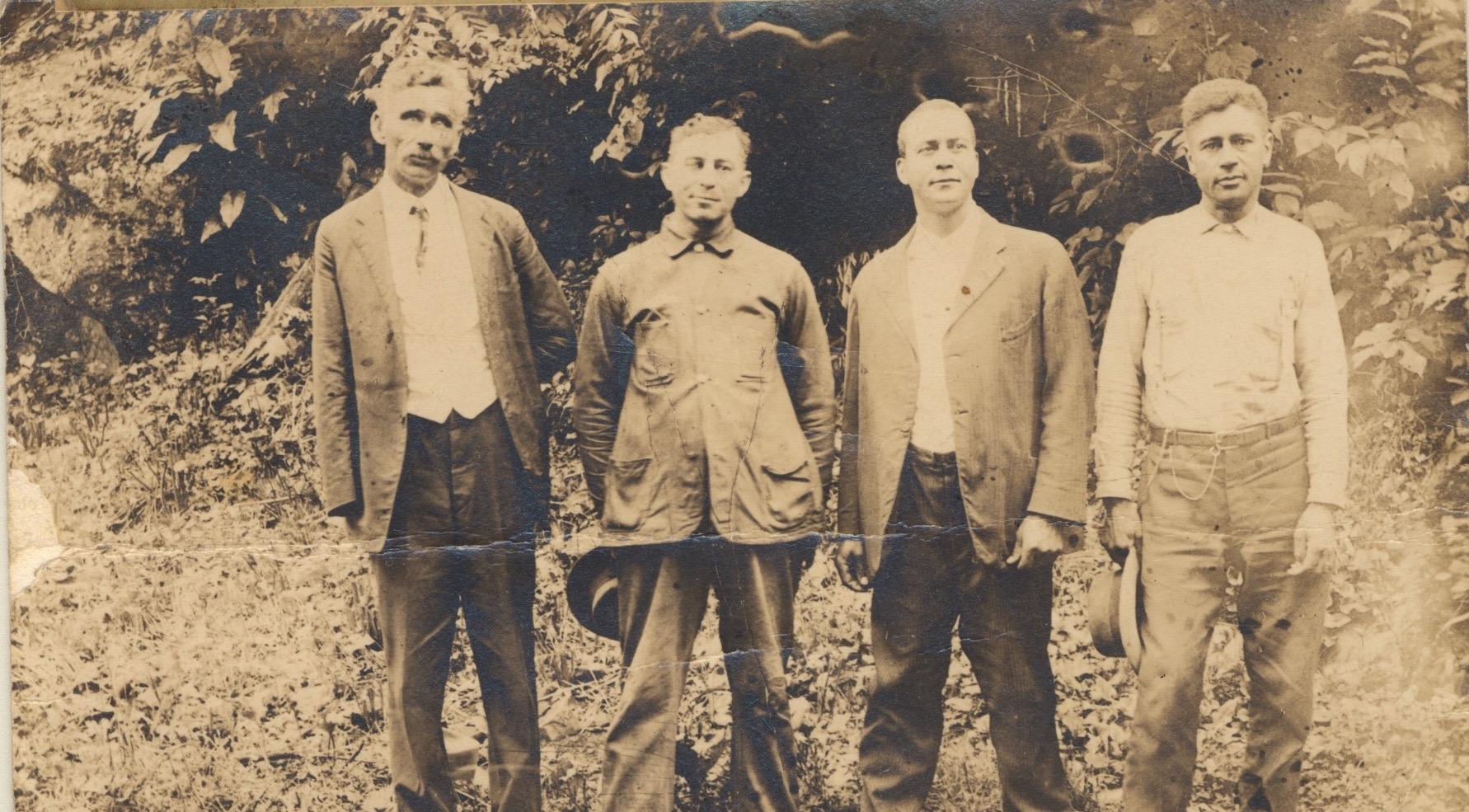 Burdened. Brave. Bransford.
The Bransfords bore the pain of slavery; wore their plight proudly and became the most powerful slave guides at Mammoth Cave. They weren't just guides, they were explorers. These guides led prestigious individuals such as General George Custer, Kings and Queens, and some of the best-educated geologists and scientists in the world.
Kentucky's Mammoth Cave, the longest cave system in the world, was explored by slaves who arrived in 1838. Arriving as slaves, Mat and Nick Bransford and Stephen Bishop were greeted by white guides, Joe Shackleford and Archibald Miller Jr., who showed the Bransfords the then known-tourist routes and told them the stories that had been passed down to them.
Blacks and whites continued to guide and explore Mammoth Cave together until 1939. They weren't just guides and explorers, they were family and community as well.
As Jerry Bransford states, it is important to tell the history of all of the black guides that dedicated their life to the cave. Including the Bransford family, other African American guides include Jonathon Doyles, Bob Lively, Stephen Bishop, Ed Bishop, and Ed Hawkins. However, Caucasian guides hold a role in this history as well. They trained the Bransford ancestors and passed on the traditions of tour guiding at Mammoth Cave.
Timeline
This timeline gives a basic look at some of the important events in the Bransford Family History
1790 - Thomas Bransford leaves England for America with an unknown number of black indentured servants including "Little" Hannah. Upon arrival in America, Bransford's servants instantly become slaves.
Unknown date - Thomas Bransford has a son with "Little" Hannah named Materson "Mat" Bransford. Thomas Bransford claims him as a son, yet raises him as a slave.
1838 - Mat and Nick Bransford are leased to Mammoth Cave as slave cave guides by their owner Thomas Bransford. They are teenagers at that time.
1842 - Mat Bransford is given permission to marry Parthena. Parthena is owned by Mr. Coates. Parthena and Mat go on to have four children; two sons and two daughters.
1863 - Mr. Coates sells Mat and Parthena's two daughters. Parthena falls into a deep depression and Mat thinks she might die. She walks up the hill every day to see if Mr. Coates is bringing her children back.
1863 - President Abraham Lincoln signs Emancipation Proclamation, but it doesn't affect slaves in Kentucky immediately.
1864 - Mr. Coates sells Mat and Parthena's youngest son to a slaver in Nashville.
1865 - Mat uses his life savings from cave tour tips to buy back one of his daughters. She is fifteen years old and pregnant at the time.
Dec. 6, 1865 - The Civil War ends and all remaining slaves are freed. Unfortunately, Mat and Parthena's other two children are never found.
1870 - A Virginia law makes it illegal for black and white children to attend the same schools. This marks the beginning of "Jim Crow" laws.
1872 - Henry Bransford (Mat's eldest son) begins guiding tours.
1886 - Mat Bransford dies at approximately 70 years old.
1888 - Will Bransford joins as a cave guide. Will is known as an attractive blue-eyed mulatto (a person of mixed white and black ancestry, especially a person with one white and one black parent. Commonly known to have light skin or able to "pass" for white).
Early 1893 - Will is asked to represent Mammoth Cave at the Chicago World Fair and after some initial hesitation, he agrees and is sent into the cave to remove some gypsum flower cave features and the mummified body of a Native American girl.
1893 - Will represents Mammoth Cave with artifacts from the cave at the Chicago World Fair. He secretly travels by coach in the "whites only" first class train car from Louisville to Chicago.
1894 - Henry dies at approximately 49 years old.
1895 - Nick dies after serving Mammoth Cave for nearly half a century.
1917 - Will takes over as Head Guide.
Unknown Date - Matt Bransford and his wife, Zemmie, own a hotel for black visitors, who are barred from the Mammoth Cave hotel and its dining rooms. It is known to be "as nice as anything."
May 25, 1926 - Mammoth Cave is authorized to become a park.
1926-1939 - Donated funds are used to purchase some farmsteads in the region, while other tracts within the proposed national park boundary are acquired by right of eminent domain. The Bransfords are served eminent domain notices and forced to leave their home.
Unknown date, approximately 1935 - Black cave guides are told that they will lose their jobs when Mammoth Cave becomes a National Park as the National Parks Service doesn't hire "blacks."
1934 - Will dies.
Unknown date, approximately 1935 - Matt Bransford is elected by his community of white and black neighbors to ask the judge to consider sparing their homes. The judge refuses.
1939 - The remaining eight black guides of Mammoth Cave are called into the offices and fired. They are told, "I don't got work for ya anymore."
1939 - Louis, Henry's son, is the last black guide to hand in his keys to Mammoth Cave and is the last of the Bransfords to serve Mammoth Cave after 101 years.
July 1, 1941 - Mammoth Cave becomes a National Park.
1955 - David Bransford Sr. brings his family, including seven year old Jerry, to picnic and visit where their family had lived. On one occasion, the family goes to the restaurant for Coca-Cola and ice cream and are refused indoor service because "Can't no colored come in here."
July 2, 1964: President Lyndon B. Johnson signs the Civil Rights Act of 1964 into law, preventing employment discrimination due to race, color, sex, religion or national origin. Title VII of the Act establishes the U.S. Equal Employment Opportunity Commission (EEOC) to help prevent workplace discrimination.
2003 - David Branford Sr. dies.
2004 - David's son Jerry Bransford follows the footsteps of his ancestors and becomes a cave guide.
 
Jerry Bransford
After retirement Bransford followed in the footsteps of his ancestors and became a 5th generation cave guide. Today, even at 70 years old, he still guides visitors through the same cave that past Bransfords once navigated.
How can you help?
Money is currently being raised to purchase a stately memorial for the cemetery. The names of known individuals buried in the cemetery will be inscribed in it.